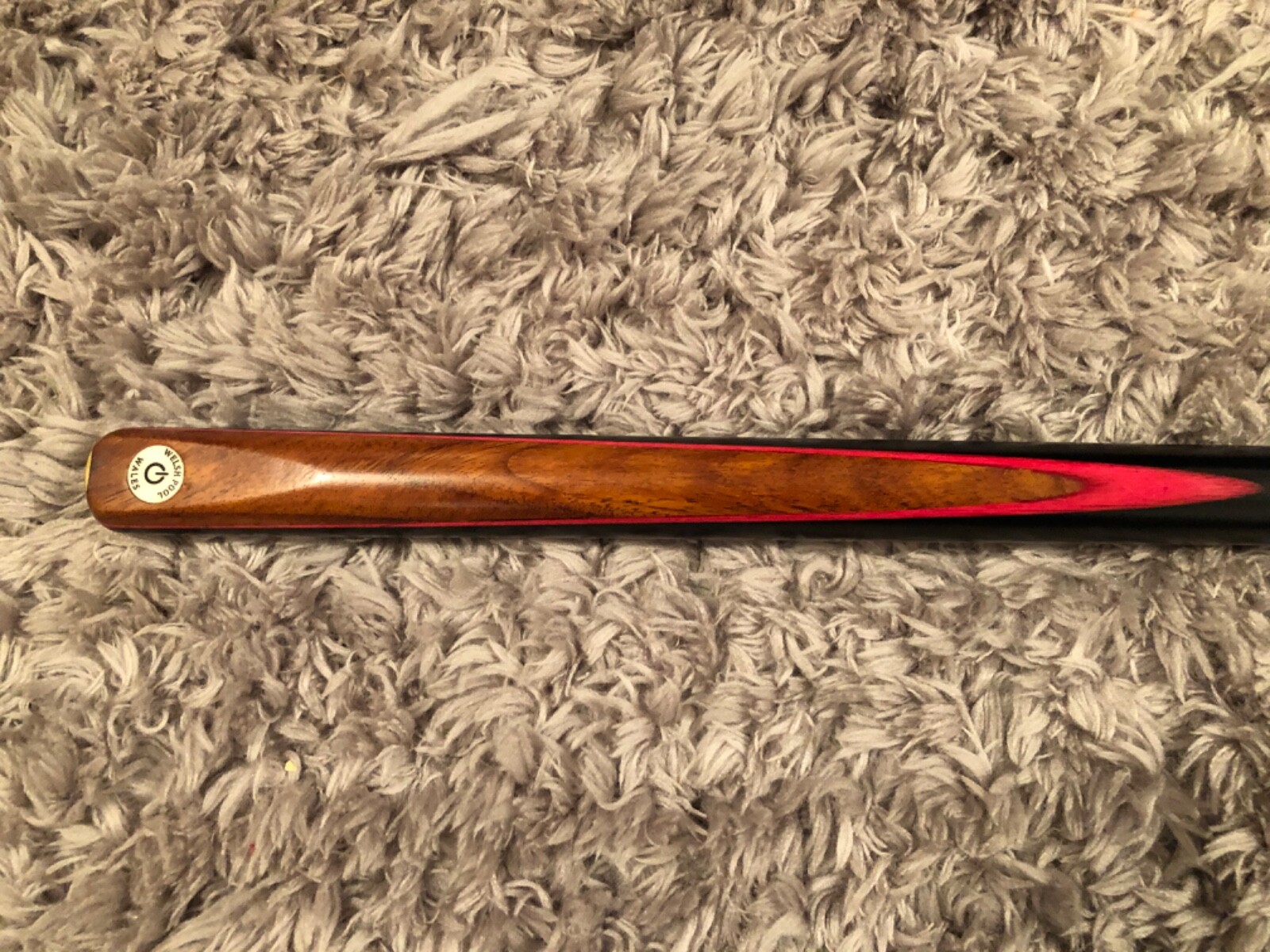 Click here to see similar items on eBay, and to buy.
 Red Devil Pool Snooker cue.Our range is ideal for both Snooker and Pool players.Most cue makers are stuck in their ways with regards joints and only design for snooker players in mind.With our simple common sense design our range can be used for both.The 8 inch mini butt that we sell can be added to your purchase.It can then be used as both an extension for snooker and as a short butt for Pool, so your never hampered cueing in small rooms.Our cues are all designed with a 16 inch butt this gives a perfectly well balanced cue.The cues are only treated with a simple oil and wax finish so no over polished sticky feel just 100% natural feel.We take great care to Photograph each individual cue so you know exactly what your getting.
This cue has the following specs.. 
18 1/4 oz
57 Long
8.5 mm diameter Ferrule
3/4 jointed at 16 Inches.
We have other models available with different specs that will be listed when available.
All our cues can be tested on our practice table before you buy.
Click here to buy, and to see similar items on eBay
 
Similar items: