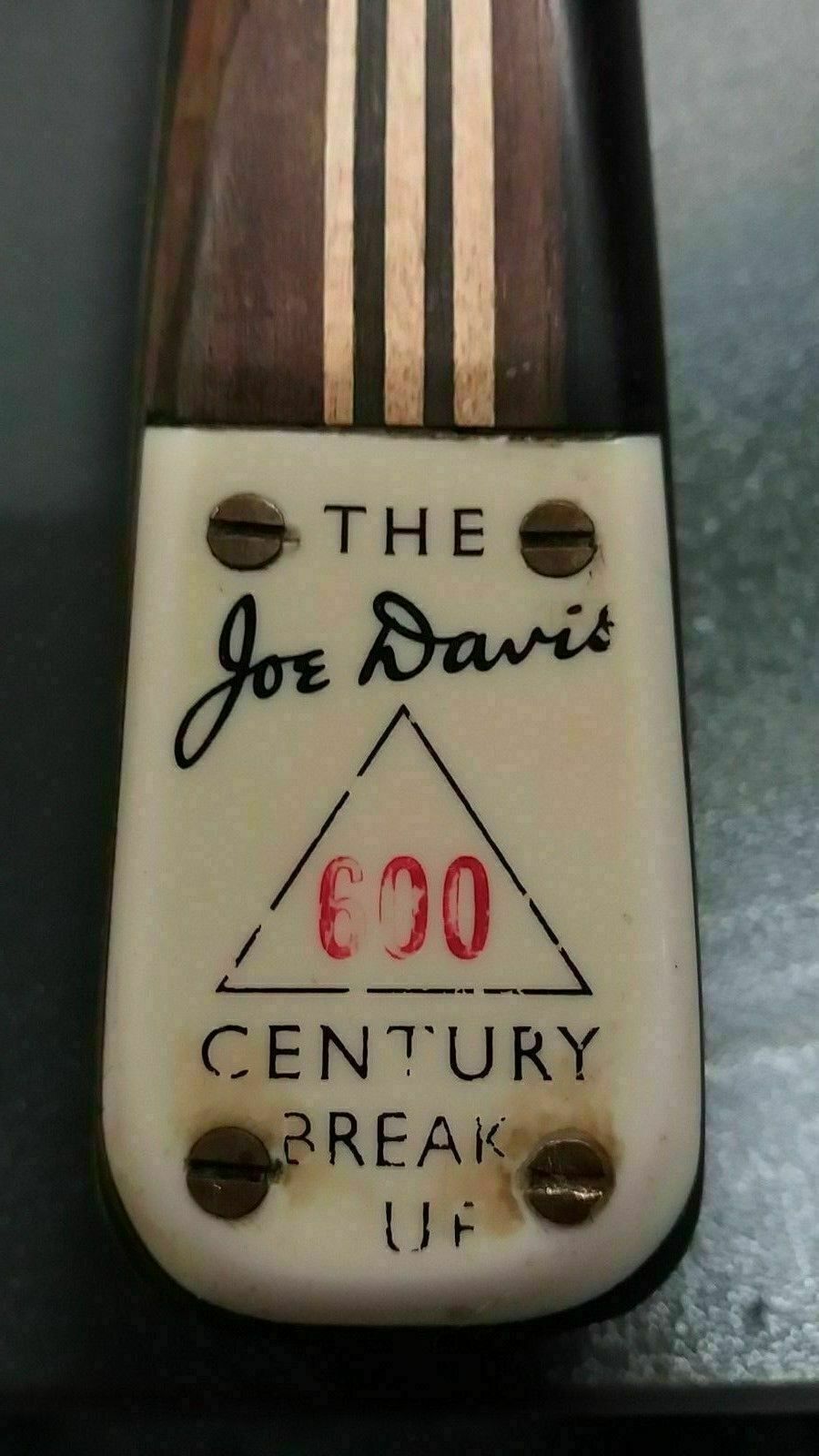 Click here to see similar items on eBay, and to buy.
JOE DAVIS (600) CENTURY BREAK CUE(ANTIQUE)
THE JOE DAVIS (600) CENTURY BREAK CUE.
CUE IS 56.5 INCHES LONG.
WEIGHT IS 440  GRAMS – 15.5  O/Z.WEIGHT STAMPED 16 0/Z
FERRULE IS 10 MM.CUE IS MADE FROM MAPLE WOOD AND IN GOOD ORIGINAL CONDITION AND BETTER THAN MOST MODERN DAY CUES.CUE HAS DETAILED DESIGN BUTT 3 SPLICINGS WITH BADGE.CUE COMES WITH OLD LOCKABLE TIN CASE.
Joe Davis 600 Century Break Cue Maple Shaft With Ebony and Rosewood Butt & Machine Spliced
1 Piece Made by Peradon The legend of the baize Joe DavisThe 600 break cue commemorating the accumilation of snooker century breaks made in his career to the year of 1955.
Maple Shaft Ebony Butt &  Machine Spliced Cue with Stripy Butt Splicing made up of Ebony & Rosewood.
Completed with 600th century break name plate, 600 written in red with a black triangle and the Joe Davis signature.
An excellent example of 600 break cue.
A great collectors cue which are going up in value all the time.Nice and straight and never had the weight re-drilled or been messed with. A very nice old cue in original condition.
 450
(FREE  POST) 
 
Click here to buy, and to see similar items on eBay
 
Similar items: